Hyperbaric Oxygen Therapy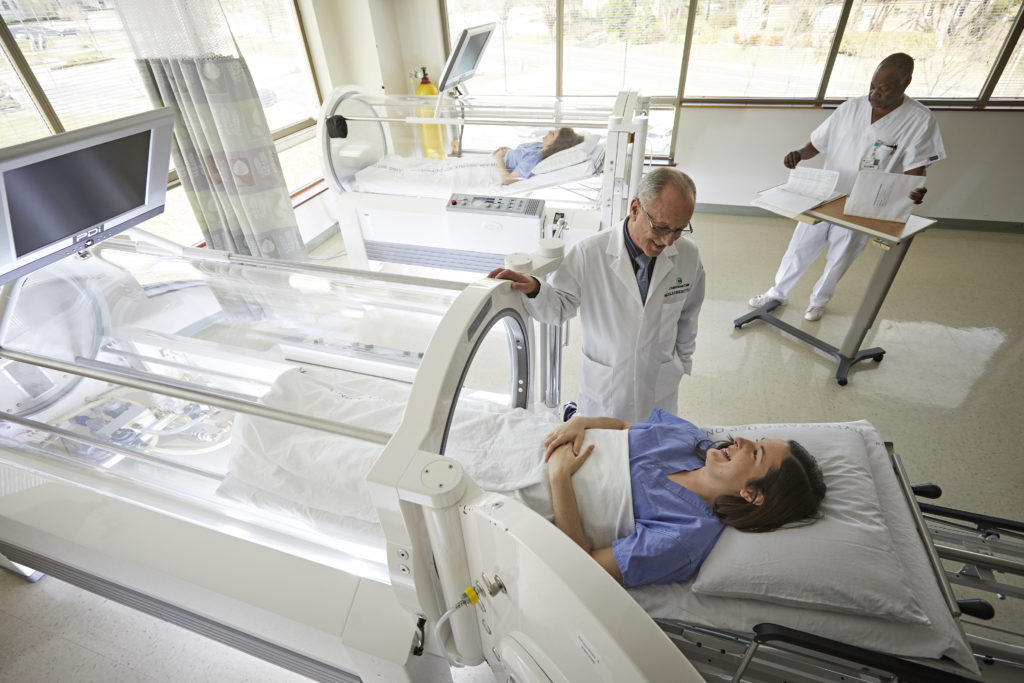 HEAL NATURALLY,
RECOVER FASTER
& FEEEL BETTER
What is Hyperbaric Oxygen Therapy? 
HBOT is an American Medical Association (AMA) recognized medical treatment that uses pressurized oxygen administered inside a specially designed chamber to deliver pure oxygen to oxygen-starved tissues. It's the most efficient method of transporting oxygen to cells throughout the body.
Benefits of 
HBOT
Increases oxygenation to the body's tissues

Increase blood flow and circulation

 

Boosts white blood cell counts

Enhances the effectiveness of antibiotics

Reduce swelling and pain
HEALING, ENHANCING & CONDITIONING
AT THE CELLULAR LEVEL
What is CVAC?
CVAC™ Systems, Inc. is the creator of CVAC(Cyclic Variations in Adaptive Conditioning), a patented fitness modality. As a pioneering process for supporting cellular conditioning, CVAC is a solution for overall well-being in conditioned and de-conditioned individuals representing all activity levels.
How Does it Work?
You will sit back and relax in the CVAC Pod. As the pressure changes, there are changes in the temperature and density of the air. There will be brief periods of warmer air and of cooler air. You will need to clear your ears as the pressure changes. In a CVAC Session, air is drawn out of the CVAC Pod, creating a low pressure environment, and making the air thinner and cooler. Fresh, filtered air is dynamically returned to the CVAC Pod; this varies the density of the air.
Benefits of CVAC
Increases anti-aging properties and collagen production

Reduces inflammation and infections

Reduces swelling and pain

Strengthens your immune system

Increases oxygenation to the body's tissues

Increases blood circulation

Minimizes scarring