Hyperbaric Oxygen Institute
Your mind and body require oxygen. But sometimes – due to injuries, medical conditions, or age – oxygen levels begin to wane. The good news is your body is capable of natural rejuvenation. 
HBOT & CVAC treatments have the potential to improve energy levels, regenerate tissue by mobilizing stem cells, create new blood vessels (angiogenesis and vasculogenesis), decrease inflammation, relieve pain, and improve the immune system. 
Call us today at 949-680-1904. 
Schedule a Consultation Today
Call 949-899-8012 to schedule a HBOT/CVAC service. Appointments are required in advanced due to limited availability.
Hyperbaric Oxygen Therapy (HBOT)
Heal Naturally, Recover Faster, & Feel Better
HBOT is an American Medical Association (AMA) recognized medical treatment that uses pressurized oxygen administered inside a specially designed chamber to deliver pure oxygen to oxygen-starved tissues. It's the most efficient method of transporting oxygen to cells throughout the body.
Benefits of 

HBOT:
Increases oxygenation to the body's tissues

Increase blood flow and circulation

Boosts white blood cell counts

Enhances the effectiveness of antibiotics

Reduce swelling and pain
CVAC (Cyclic Variations in Adaptive Conditioning)
Healing, Enhancing, & Condition at the Cellular Level
CVAC™ Systems, Inc. is the creator of CVAC(Cyclic Variations in Adaptive Conditioning), a patented fitness modality. As a pioneering process for supporting cellular conditioning, CVAC is a solution for overall well-being in conditioned and de-conditioned individuals representing all activity levels.
How Does it Work?
You will sit back and relax in the CVAC Pod. As the pressure changes, there are changes in the temperature and density of the air. There will be brief periods of warmer air and of cooler air. You will need to clear your ears as the pressure changes. In a CVAC Session, air is drawn out of the CVAC Pod, creating a low pressure environment, and making the air thinner and cooler. Fresh, filtered air is dynamically returned to the CVAC Pod; this varies the density of the air.
Benefits of CVAC:
Increases anti-aging properties and collagen production

Reduces inflammation and infections

Reduces swelling and pain

Strengthens your immune system

Increases oxygenation to the body's tissues

Increases blood circulation

Minimizes scarring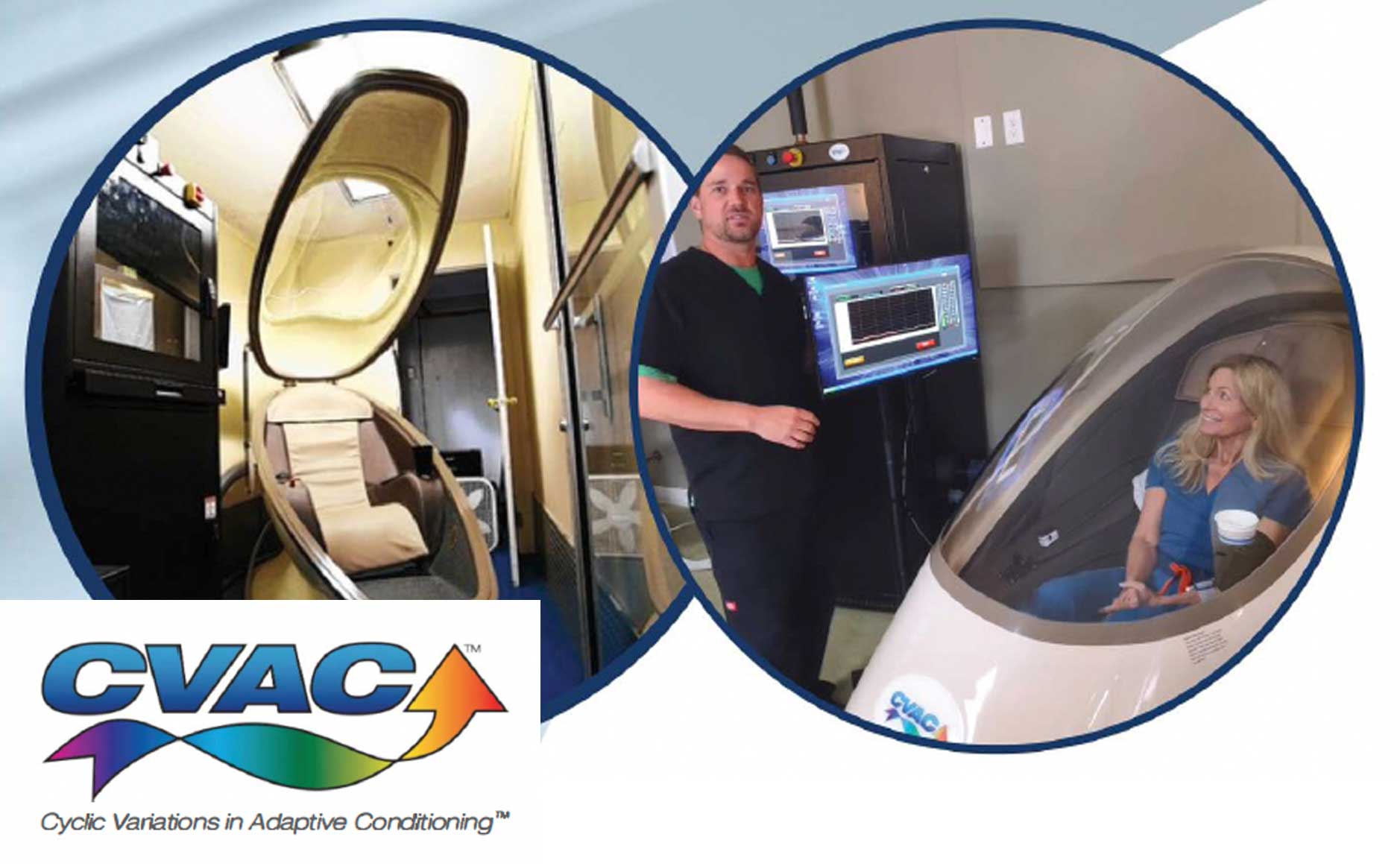 © 2023 All Rights Reserved.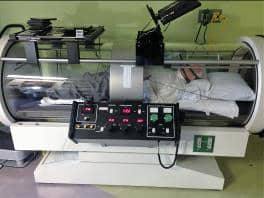 Understanding Hyperbaric Oxygen Therapy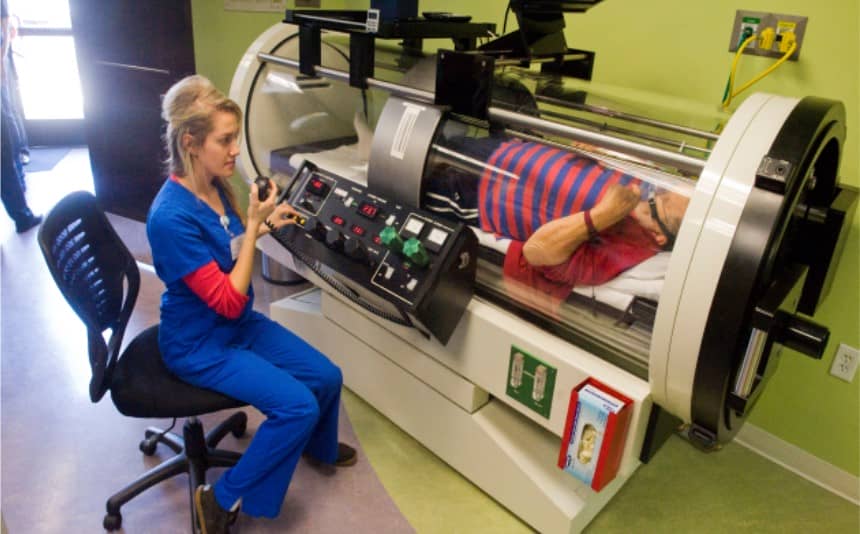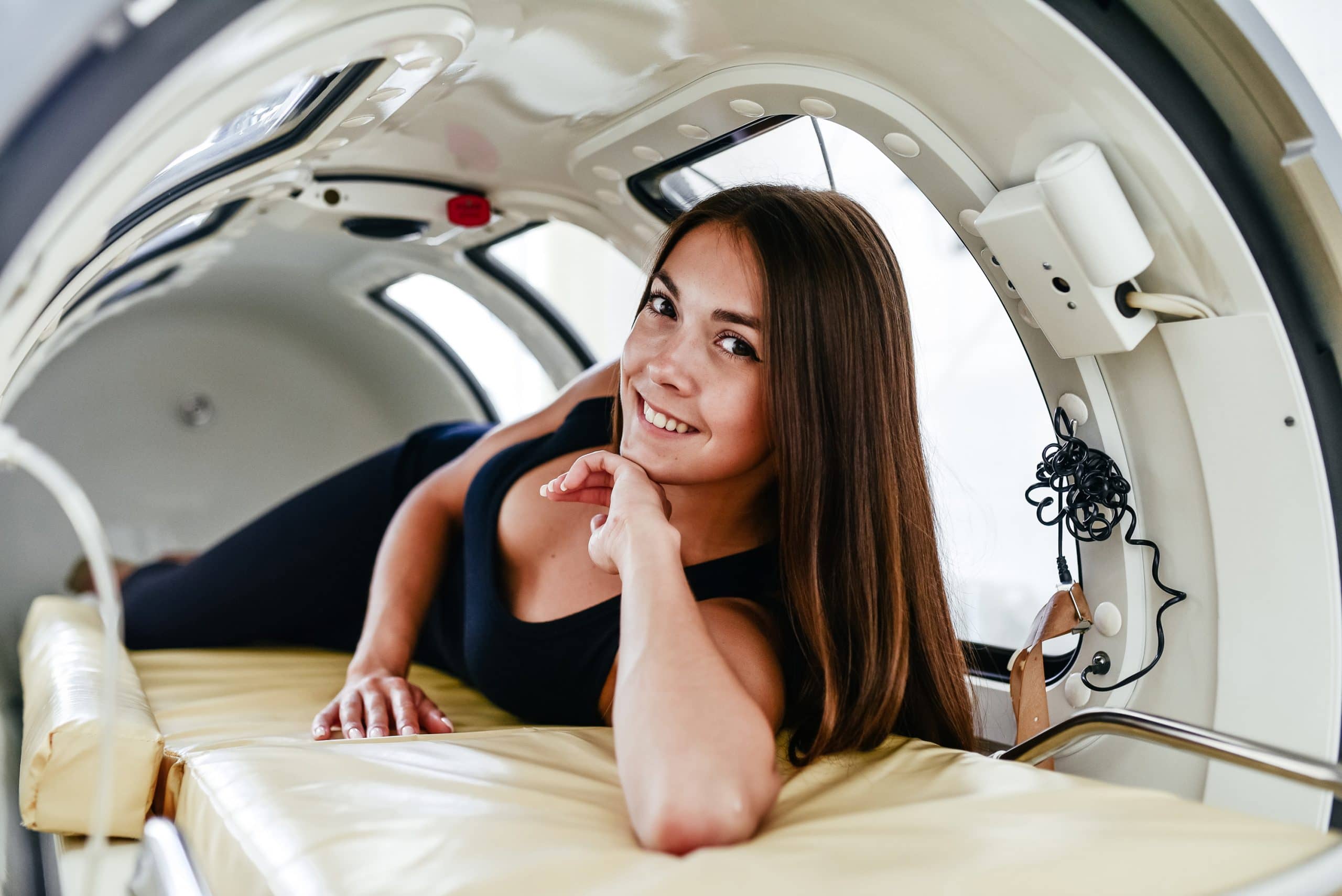 What Conditions Can HBOT Treat?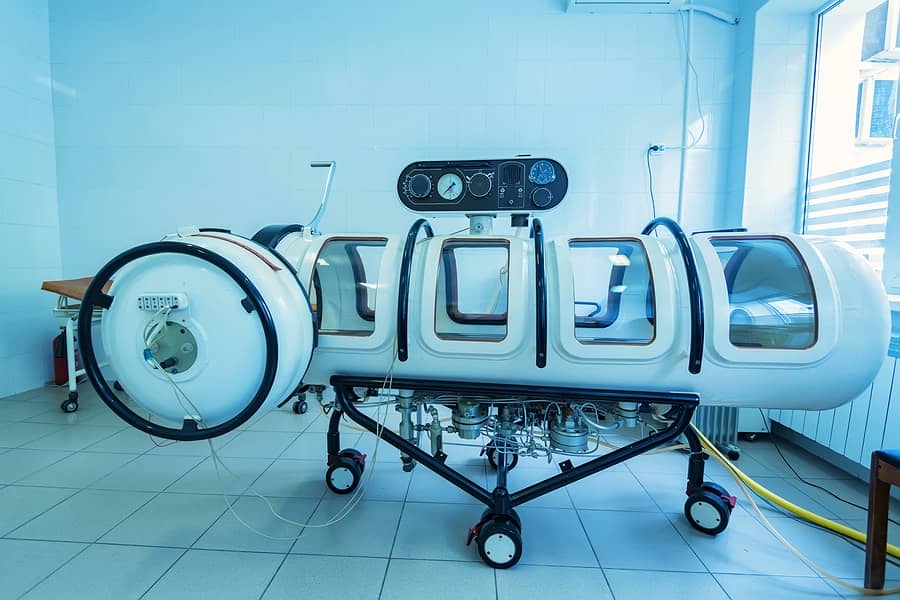 Understanding Hyperbaric Oxygen Therapy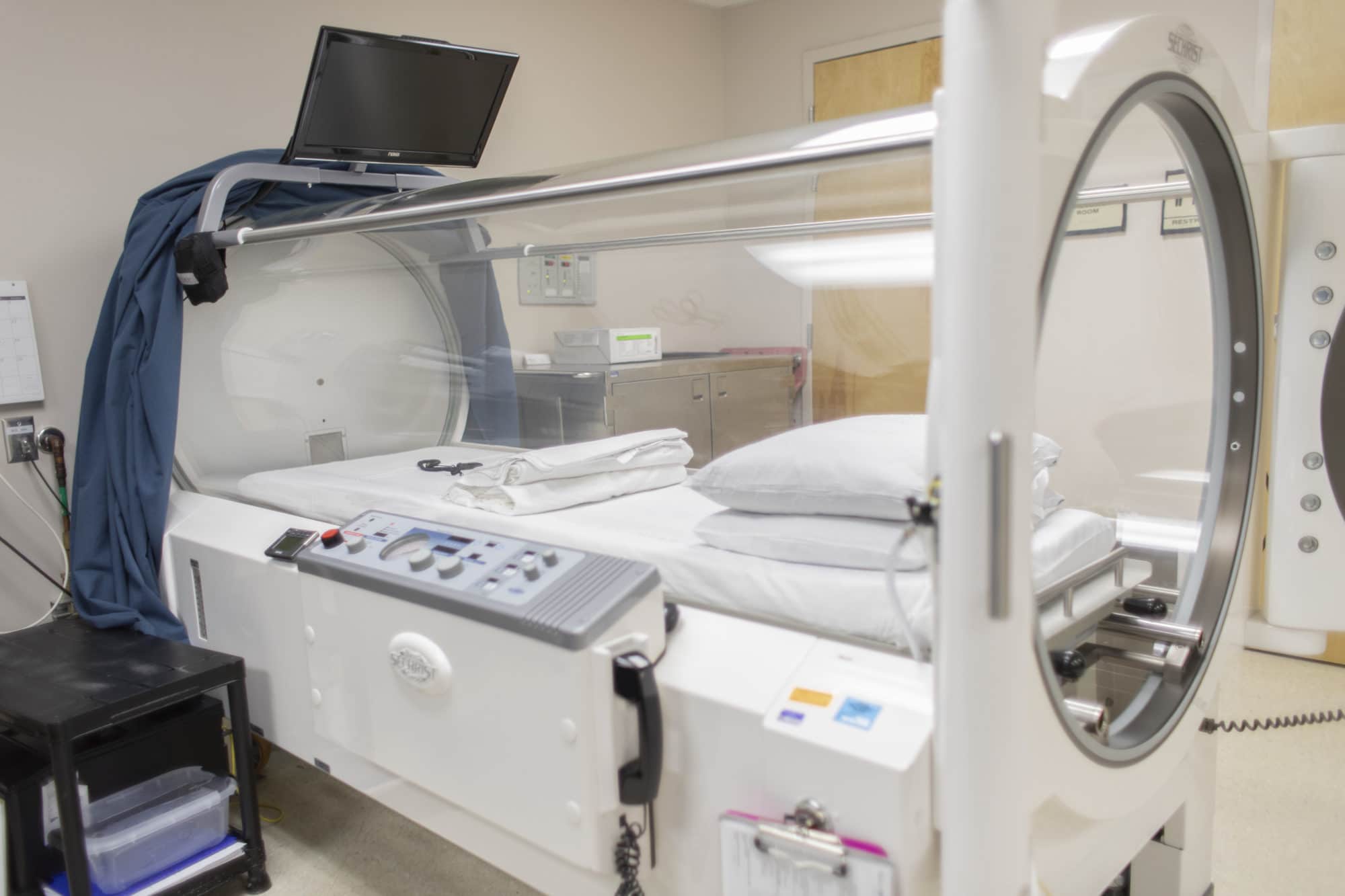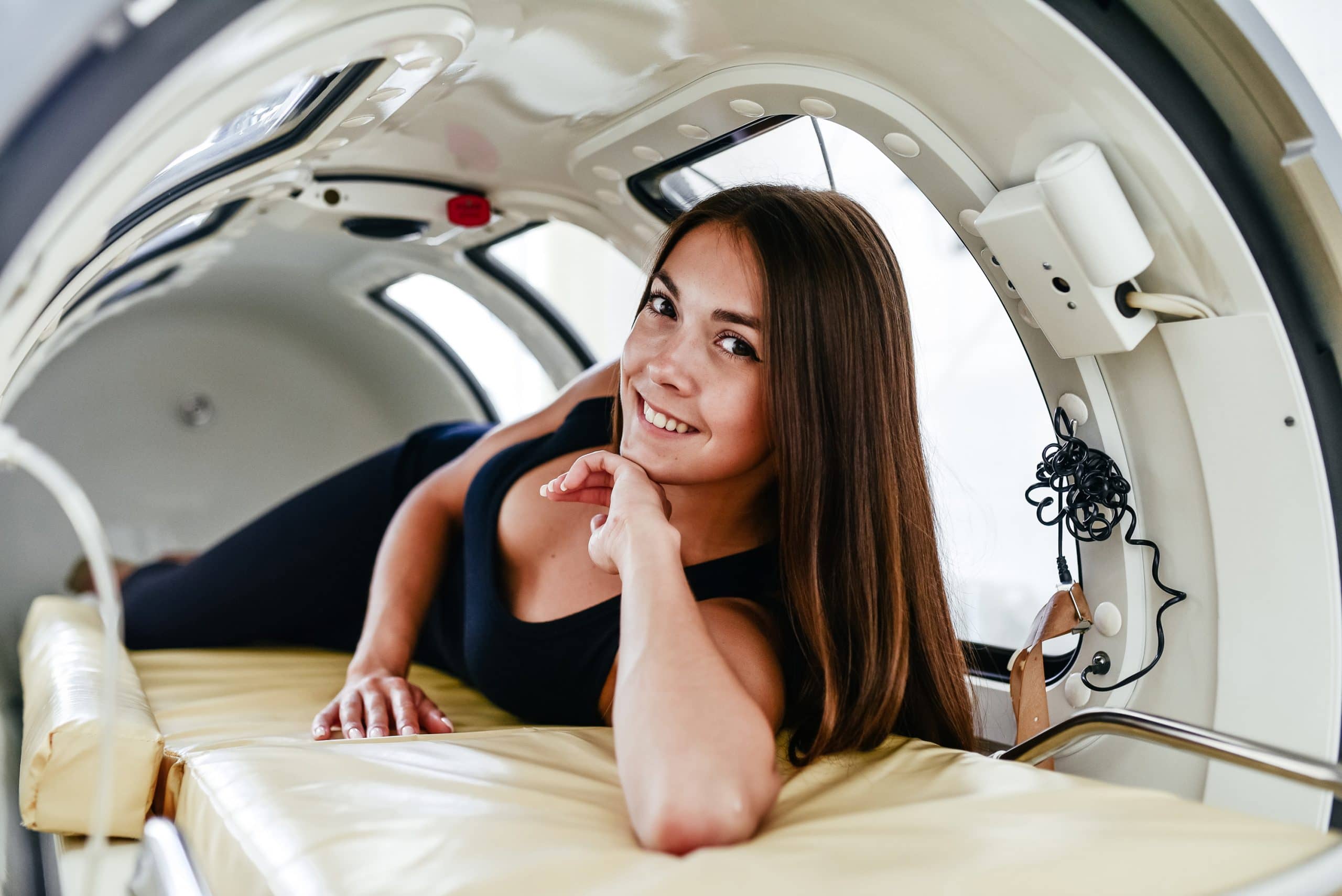 What Conditions Can HBOT Treat?
Our Mission Is to Provide comfortable environment for your healing experience.
When you come to the Hyperbaric Oxygen Institute, we will discuss you treatment needs with your doctor so we can provide you with a customized treatment plan that is most effective for your healing. If you would like to learn more about what HBOT can do for you, come to our treatment center for a free consultation!
HYPERBARIC OXYGEN THERAPY TREATMENT IN IRVINE
Experience the Tremendous Healing Power of Oxygen Therapy!
While long known for its ability to treat decompression sickness, hyperbaric oxygen therapy has been growing in use for a wide range of conditions, from sports injuries to burns. This non-invasive treatment utilizes special technology to provide the patient with high-pressured oxygen in a comfortable environment, spurring the body's natural healing process.
At the Hyperbaric Oxygen Institute in Irvine, CA, our doctors have decades of experience providing hyperbaric treatment for patients in both the United States and in Europe. One of our doctors has treated more than 90,000 patients with this therapy. With that level of experience, you can know that you're getting top-quality, reliable treatment for your condition.
Why choose the Hyperbaric Oxygen Institute?
Our team at the Hyperbaric Oxygen Institute in Irvine, CA, has over 75 years of experience in hyperbaric oxygen therapy and extensive knowledge in our field. We have a full-service, on-site medical clinic and can assist you in submitting for insurance reimbursement if covered, making this therapy and medical treatment accessible to patients. In addition to HBOT, we provide NanoVi treatments to spur cellular repair and BEMER treatments to help even more oxygen get to your blood vessels during hyperbaric chamber sessions.
Conditions hyperbaric chambers are used to treat
Hyperbaric oxygen chambers kick-start the body's natural healing capabilities, making them a great treatment for many conditions. HBOT is often used to treat slow-healing wounds, sports injuries, auto accident injuries, burns, infections, and more. It can even be used to treat some of the most life-threatening diseases and conditions, such as strokes, myocardial infarctions (heart attacks), traumatic brain injuries, and cancer. The U.S. Food and Drug Administration approves hyperbaric treatment for the treatment of 14 different conditions, and this therapy can effectively treat many more "off-label" conditions.
Check out our conditions page to learn more about the types of conditions that can be treated with hyperbaric oxygen therapy. And if you think you may benefit from hyperbaric chamber treatment, don't hesitate to contact our team at the Hyperbaric Oxygen Institute. We'll schedule a free consultation with you to discuss your condition and determine whether hyperbaric treatment may be right for you.
Hyperbaric Oxygen Therapy
People all over the world have recovered from serious diseases and conditions with the help of hyperbaric oxygen therapy (HBOT). This is a form of therapy that allows for more concentrated and more widespread delivery of oxygen throughout the body. The oxygen helps to promote the body's natural healing process. HBOT offers numerous benefits, including the following:
*It delivers up to 15 times more oxygen to the body's tissues.
*It stimulates the body's natural mechanisms for self-healing.
*It is highly effective for the treatment of a wide range of serious conditions and diseases.
*It can serve as an alternative to medication and other traditional treatments that may not be working for the patient.
*It is performed in a comfortable chamber where the patient can watch a movie, listen to music, or read during treatment.
*It has minimal side effects.
Schedule a Consultation
Hyperbaric Oxygen Institute
Center for New Medicine
6 Hughes #100, Irvine, CA 92618
949-680-1904